Bachelor of Business – Management and Leadership (level 7)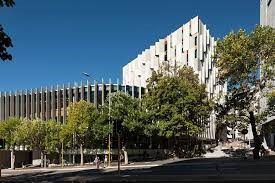 Bachelor of Business – Management and Leadership (level 7)
Organizations of all sizes, types and industries need managers who can deal with the myriad demands of leadership in the modern environment. Profitability, sustainability, innovation, social responsibility, stakeholder relations, market share and resource utilisation are just some of the issues that managers must face, which make this a stimulating and challenging career direction.
A key aspect of management is the ability to get the best out of people, to motivate them and integrate their own professional development with the requirements of the business. This calls for extremely well-developed interpersonal skills and emotional intelligence, allied to a strong sense of commercial awareness.
Part 1
You complete four core courses – refer to the Bachelor of Business overview.
Bachelor of Business
And complete the following course
MGMT501 Managing and Organising
You also choose minor or elective courses depending on your chosen minor(s).
Part 2
You gain an understanding of the factors that influence people's behaviour in organisations, learn processes to manage projects and change in the workplace, and analyse aspects of developing and managing people.
Courses may include

HRMG601 Human Resource Management
INTB605 Business Strategy
MGMT602 Management of Small and Medium Sized Enterprises (SMEs)
MGMT603 Leadership for Change
MGMT704 Management for Social Impact
MGMT705 Stress and Resilience at Work
MGMT708 Organising for the Future of your final Work
Part 3
Workplace experience
The capstone project is the final part of your degree and takes place in semester. You can choose to work in an organisation of your choice, start your own venture or complete an applied project, bringing together your learning and gaining valuable experience.
Recent placements included:
Air New Zealand
Auckland Council
Coca-Cola Amatil NZ
Counties Manukau DHB
Johnson & Johnson
The Warehouse Group
Vodafone NZ
Waitemata District Health Board
Workplace experience in the Bachelor of Business
What will I learn?
In addition to achieving the broader outcomes of the Bachelor of Business, a graduate of the Management major will be able to:
a. Analyse and synthesise information to find solutions to strategic management issues and concerns facing managers. (Knowledge/Understanding; Inquiry/Research/Creativity)
b. Critique and reflect on the dynamics of individual, group and organisational behaviour (Inquiry/Research/Creativity; Personal/Intellectual Autonomy)
c. Evaluate the ethical implications, strengths and weaknesses of management theories and relate these theories to their own experiences and those of others (Ethical/Professional Disposition)
d. Critically evaluate paradigms in management and assess their influence on the organisation and its environments from a holistic and integrative point of view (Inquiry/Research/Creativity)
e. Research and analyse information from a wide range of sources. (Inquiry/Research/Creativity)
f. Apply concepts, techniques and processes in management to practice (Skills/Application) Inquiry/Research/Creativity)
h. Demonstrate understanding of group dynamics and apply this knowledge to the contributing and management of effective teams. (Communication)
i. Communicate effectively using appropriate verbal, written and presentation skills in a variety of contexts. (Communication)
AUCKLAND UNIVERSITY OF TECHNOLOGY
AUT is the second largest university in New Zealand. We have been a university since 2000, but a place of learning for 120 years and operate in accordance with the Education Act (1989).
We're proud to be one of the world's best modern universities – Times Higher Education has ranked us as the top millennial university in Australasia and we're in the top 1% of universities in the world.
When AUT became a university in January 2000, it had a clear vision: to provide its students with exceptional learning experiences, and send them into the world as outstanding graduates. This student-centred vision has guided AUT's development over the past 20 years.
Now, more than 29,000 students from 137 countries study at AUT across our three campuses in Auckland's central business district, on the North Shore and in Manukau, making us one of the largest universities in New Zealand
Why study at AUT
A world-class university environment
We're proud to be one of the world's best modern universities – Times Higher Education has ranked us as the top millennial university in Australasia and number 15 in the world. We have an overall five-star rating from university rankings organization QS, in addition to five star ratings for Teaching, Employability, Research, Inter nationalization, Facilities, Innovation and Inclusiveness.
We have been a university since 2000, and are now the second largest in the country and ranked among the top 1% (251-300) of universities in the world.
Study with us and you can enroll in our range of world-ranked subjects, which include New Zealand's top-ranked health programmers and one of the world's best sport science school. Study both business and computer and information sciences, and prepare yourself for a wide range of careers in as little as four years.
An innovative teaching and learning space
AUT's three modern campuses have several award-winning buildings which were created using sustainable principles and feature inviting, collaborative and functional learning areas, auditoriums and research spaces. This includes the state-of-the-art Engineering, Computer and Mathematical Sciences building, which has unique design features that mean it can be used as a teaching tool and 'living lab' where students can get hands-on experience.
World-leading staff
Our academic staff are research-active and at the forefront of their disciplines. Many of them are internationally known as experts in their fields, and organisations around the world draw on their expertise for key projects.
Innovative and relevant research
AUT is ranked first in New Zealand for global research impact (the number of times our research is cited by academics globally) by Times Higher Education and the US News Global Universities Rankings.
We have more than 60 research centres and institutes delivering leading research – from space research to artificial intelligence and robotics, and ecology to physical activity and nutrition.
Accreditation/ Recognition
AUCKLAND UNIVERSITY OF TECHNOLOGY
World Ranking

Be the first to add a review.
Please,
login
to leave a review