Bachelor of Health Science- Case Management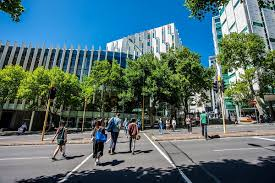 Bachelor of Health Science- Case Management
Study the Case Management major in the Bachelor of Health Science degree and gain the skills for non-clinical case management roles, working with clinicians, clients and families to develop and oversee a plan of care.
Ageing populations and more people living with long-term conditions mean there's a need for a co-ordinated approach to healthcare. Currently there aren't enough health professionals with the skills to support such an approach. The Case Management major addresses this need.
Modules
You learn to carry out core management processes including assessments, planning, implementation, co-ordination and evaluation. You also learn to advocate for policies and environments that support quality rehabilitation.
Year 1
Semester 1 courses
You develop an in-depth understanding of general healthcare, learning alongside other health science students.
HEAL504 Lifespan Development and Communication (15 points)
HEAL505 Human Anatomy and Physiology I (15 points)
HEAL506 Knowledge, Enquiry and Communication (15 points)
HEAL507 Health and Environment (15 points) OR MAOH501 Hauora Māori and Environment (15 points)
Semester 2 courses
MENH502 Mental Health and Wellbeing (15 points)
HEAL501 Introduction to Case Management (15 points)
HEAL502 Medical Terminology (15 points)
PSYC502 Introduction to Psychology B (15 points)
Year 2
You deepen your understanding of case management, and become familiar with research methods for the health sector.
Courses you study
HEAL610 Methods of Research and Enquiry
HEAL611 Principles of Wellness
HLAW701 Health Law and Policy
HEAL503 Health Records Management
HEAL603 Case Management and Human Behaviour
HEAL605 Advocacy and Dispute Resolution in Health and Human Services
HEAL606 Long Term Conditions
Plus one elective course. Elective courses need to be approved by your programme leader.
Year 3
Courses you study
HPRM702 Health Practice Co-operative
OCTY701 Enabling Systems Change
RHAB701 Rehabilitation and Participation
HEAL708 Professional Practice and Ethics
HEAL701 Clinical Foundations for Health Case Management
HEAL702 Complexities in Case Management and Practice.
Plus one elective course. Elective courses need to be approved by your programme leader.
Workplace experience
At the heart of your final year is the Health Practice Co-operative course, 150 hours of workplace experience related to case management.
Te ara hauora Māori health courses
There's a growing need for health professionals to work with Māori. That's why you can include Māori health courses as part of your study and develop the skills to work more effectively with Māori, an essential skill in the diverse health sector in Aotearoa New Zealand.
Through these courses you gain access to Māori networks and become comfortable working with whānau and Māori communities. We encourage all students to include at least one Māori health course. You don't need to know te reo to enrol in the Māori health courses.
MAOH501 Hauora Māori and Environment (15 points)
MAOH701 Māori Health Promotion (15 points)
MAOH702 Applied Primary Māori Mental Health (15 points)
HEAL710 Utilising Supervision in Practice (15 points)
Career Outcomes
Case manager or care co-ordinator for ACC or Ministry of Social Development
Primary Health Organisations, district health boards, health insurers and non-governmental organisations
Health promotion for people with an injury, illness or experiencing disability
Central and local government roles related to planning and providing health services
Independent health advocate, helping people navigate the health and social care system Research-related roles.
What will I learn?
Developed to address the needs of the health sector. The only New Zealand university degree in case management Includes 150 hours of workplace experience Offered at the North Campus Part-time study options available
AUCKLAND UNIVERSITY OF NEWZEALAND
AUT is the second largest university in New Zealand. We have been a university since 2000, but a place of learning for 120 years and operate in accordance with the Education Act (1989).
We're proud to be one of the world's best modern universities – Times Higher Education has ranked us as the top millennial university in Australasia and we're in the top 1% of universities in the world.
When AUT became a university in January 2000, it had a clear vision: to provide its students with exceptional learning experiences, and send them into the world as outstanding graduates. This student-centred vision has guided AUT's development over the past 20 years.
Now, more than 29,000 students from 137 countries study at AUT across our three campuses in Auckland's central business district, on the North Shore and in Manukau, making us one of the largest universities in New Zealand
Why study with us?
A world-class university environment
We're proud to be one of the world's best modern universities – Times Higher Education has ranked us as the top millennial university in Australasia and number 15 in the world. We have an overall five-star rating from university rankings organization QS, in addition to five star ratings for Teaching, Employability, Research, Inter nationalization, Facilities, Innovation and Inclusiveness.
We have been a university since 2000, and are now the second largest in the country and ranked among the top 1% (251-300) of universities in the world.
Study with us and you can enroll in our range of world-ranked subjects, which include New Zealand's top-ranked health programmers and one of the world's best sport science school. Study both business and computer and information sciences, and prepare yourself for a wide range of careers in as little as four years.
An innovative teaching and learning space
AUT's three modern campuses have several award-winning buildings which were created using sustainable principles and feature inviting, collaborative and functional learning areas, auditoriums and research spaces. This includes the state-of-the-art Engineering, Computer and Mathematical Sciences building, which has unique design features that mean it can be used as a teaching tool and 'living lab' where students can get hands-on experience.
World-leading staff
Our academic staff are research-active and at the forefront of their disciplines. Many of them are internationally known as experts in their fields, and organisations around the world draw on their expertise for key projects.
Innovative and relevant research
AUT is ranked first in New Zealand for global research impact (the number of times our research is cited by academics globally) by Times Higher Education and the US News Global Universities Rankings.
We have more than 60 research centres and institutes delivering leading research – from space research to artificial intelligence and robotics, and ecology to physical activity and nutrition.
Accreditation/ Recognition
AUCKLAND UNIVERSITY OF TECHNOLOGY
World Ranking

Be the first to add a review.
Please,
login
to leave a review