Free Certificate in Non-profit Marketing
Free Certificate in Non-profit Marketing
Learn the essentials of nonprofit fundraising with this free certificate program from NonprofitReady. Co-developed with CNM, these short courses cover the basics of fundraising and how to identify, cultivate, and solicit donors.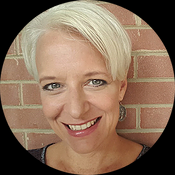 About Our Partner
Kivi Leroux Miller is the Founder and CEO of Nonprofit Marketing Guide, where she is the lead trainer for hundreds of nonprofit communicators and 32 participants in the Communications Director Mentoring Program each year. She is a popular and trusted keynote, workshop, and webinar presenter. Kivi is also the award-winning author of three books on nonprofit marketing and communications.
Modules
Certificate in Nonprofit Marketing
Course 1: Introduction to Nonprofit Marketing
Course 2: Creating a Marketing Plan
Course 3: Implementing Marketing Campaigns
How it works?
Complete the three courses
Pass the certificate exam
Earn your certificate and badge
What will I learn?
Marketing is an essential component of any organization's strategic plan. Compelling messages can help your organization raise more money, engage your community, recruit volunteers, establish partnerships with corporations, and attract top talent.
This certificate program, co-developed with Kivi Leroux-Miller of Nonprofit Marketing Guide, is 100% free and will give you the skills and confidence to:
Understand your audiences
Manage different communication channels
Develop relevant, persuasive messages
Build meaningful relationships with your supporters

Course 1: Introduction to Nonprofit Marketing
Learn the goals and considerations of nonprofit marketing, the functions of staff, and the skills they need to be effective.
Course 2: Creating a Marketing Plan
Learn how to define a target audience, write an effective marketing message, build a brand identity, and design a good marketing strategy

Course 3: Implementing Marketing Campaigns
Learn how to conduct a solicitation meeting, overcome resistance, determine amount to ask for, and steward donors
Non-Profit-Ready
About Us
We support non-profit professionals and organizations by providing access to free sector-specific learning so that they have the knowledge and resources to create transformative impact in their own communities.
With many non-profits committed to improving the lives of others and their communities, we want to ensure that the non-profits themselves have the resources and training they need to deliver on their missions. We launched Non-profit-Ready in 2014 to address this unmet need for anytime, anywhere access to professional learning for the non-profit sector.
Our team includes experts in learning design and non-profit professional development. Our work is supported by experts from across the non-profit sector and eLearning industry who donate their time and share their knowledge in support of Non-profit-Ready's mission.
Non profit Ready is a signature program of the Cornerstone OnDemand Foundation—a non-profit committed to transforming the way people help people
Why Study at Non-Profit Study
We partner with experts in non-profit management and online learning to make the best professional development resources available to you for free
Choose From Over 500 Free Learning Resources
We've curated hundreds of free online courses, videos, and downloadable guides to support the most common
non -profit jobs including: Fundraising, Grant Writing, Leadership, Governance, Accounting and Finance, Operations, Marketing and Communications, Volunteer Engagement, and Program Management.
Reach Your Potential
More than 150,000 non-profit professionals use Non-profit-Ready to develop their skills. Whether you're at work, home, or your favorite cafe, it's easy to find new courses or pick up where you left off.
Register now to find your first free course.
Yes, it's really free!)
Accreditation/ Recognition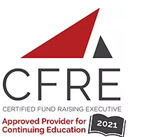 CFRE International administers a program for Non-Profit professionals to become a Certified Fund Raising Executive. Non-Profit-Ready is proud to be an approved provider of continuing education (CE) credits for CFRE.
All on-demand courses in Non-Profit-Ready are 100% free. And we never share your personal information with any third parties.
Be the first to add a review.
Please,
login
to leave a review