Learn Employee Recognition Online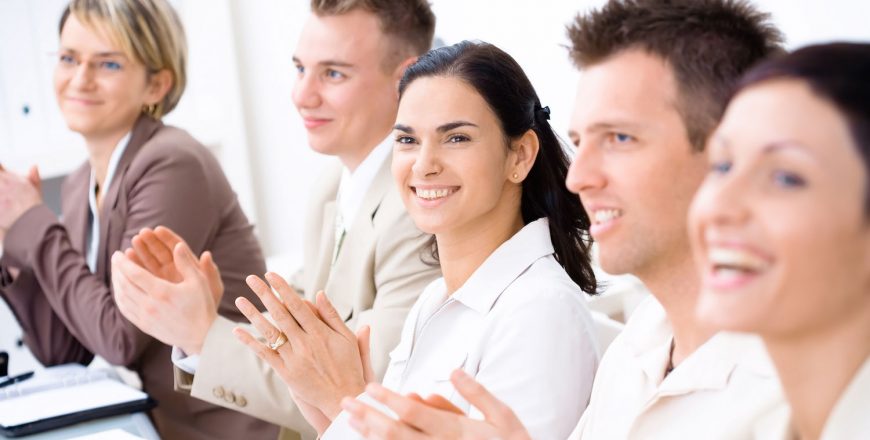 Course Overview
Recognizing employees through various recognition programs is a fantastic investment. Being appreciated is a basic human feeling and reaps great rewards. Praise and recognition are essential to an outstanding workplace and its employees.
Through our Employee Recognition course, fiind out how to recognize the value of implementing even the smallest of plans. The cost of employee recognition is very minimal in relation to the benefits that will be experienced. Employee recognition programs have been shown to increase productivity, employee loyalty, and increased safety.
Learn how to:
 Assess the type of Employee Recognition Program(s) your company needs
Train yourself and your leadership to recognize your employees
 Know when and where recognition is needed
 Construct a culture of recognition
 Maintain an effective Employee Recognition Program
Course Content
Module One: Getting Started
Module Two: The Many Types of Incentive
Module Three: Designing Employee Recognition Programs
Module Four: How To Get The Buzz Out
ModuleFive:ItStartsFromTheTop!
Module Six: Creating a Culture of Recognition
Module Seven: The Best Things In Life Are Free!
ModuleEight:ASmallGestureGoesALongWay
ModuleNine:PullingOutTheRedCarpets
ModuleTen:TheDon'tsofEmployeeRecognition
ModuleEleven:MaintainingEmployeeRecognitionPrograms
Module Twelve: Wrapping Up
EdVantage e-Cert is an online endeavor to provide access to education and innovative learning across a wide range of fields of study. It aims to bring you affordable and accredited courses from reputed and credible education providers worldwide.
EdVantage e-Cert through its e-Smart courses aims to provide training and courses which will ensures you step into your dream job. Now you can polish your knowledge and skills to get Job-ready or gain a new qualification form a Certification to an e-MBA all in the comfort of your home!
Whether you are looking to gain a qualification or you simply want to improve your understanding of basic industry practices and trends, an employee who is chasing a promotion and upskilling or simply someone with a years of experience but lacking formal qualifications on paper- EdVantage e-Cert is the answer!
Why hesitate when you can receive comprehensive Academic and technical study support and valuable training that can be tailored to fit your busy life, still helping you achieve a qualification you desire?
Be the first to add a review.
Please,
login
to leave a review